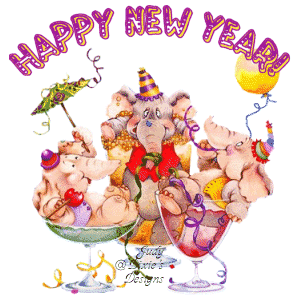 Only a day late huh? Already spending way too long on computer tonight. I made some pork & sauerkraut yesterday for New Years. German tradition. I would give you the recipe, but it's just pork chops and sauerkraut. How simple can that be huh? I cooked it in the crockpot.
A little over 2 months until I leave for Africa. Tomorrow i'm going into Anchorage to for the innoculations that I will need. Marlaria med are optional, but seeing the mosquitoes are out all year and March is pretty much the end of the dry season, I think I will opt for take the meds to prevent it should I get bit.
I will try to keep up to date on what is happening.