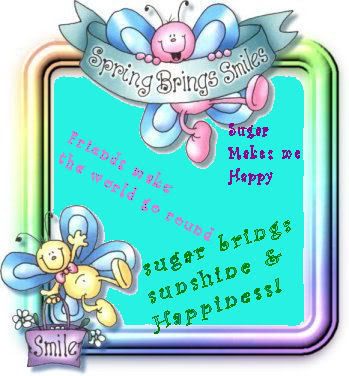 I just made this this morning for my Sugar Sisters assignment. It's awfully cute.
Today is a rainy day and I should be going out into my greenhouses to work,but I have to clip my birds' claws. She doesn't like it, so it is a major job.
I am also going to make some rhubarb sticky rolls today. Hopefully anyways. Only I don't have the hot roll mix, nor do I have my home made hot roll mix, so I'll just mix up some sweet roll dough and use that instead.